EDSURGE FUSION: WHAT WORKS
November 4, 2019

—

November 6, 2019
The time for simply finding new tech tools has passed. At this collaborative conference, you'll learn from and analyze ideas and models that have evidence of success. But that doesn't mean every model will work for you. At EdSurge Fusion, you will work with educators across the country to ask the hard questions and walk away with next steps.
EdSurge works every day to tell the stories of what works. At EdSurge Fusion, we'll bring those stories to light. Hear from educators and researchers sharing research-informed and evidence-based models and practices that really work.
EdSurge Fusion will focus on what's working in these areas:

How are educators changing practice to teach to the whole learner?
How are advances in neuroscience and learning sciences helping us better understand the complex needs of our students?
What tools, resources and practices support the successful implementation of social-emotional learning and whole learner tenets?
How are schools and districts evaluating their technology integration based on evidence and research?

How are schools using technology to "redefine" (using the SAMR model) what learning looks like?
How do schools and districts plan for emerging technology?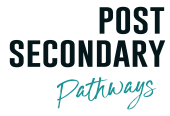 What skills or competencies will future careers require?
How are educators preparing students with skills and knowledge to be continuous learners?
How is technology influencing, changing and creating alternatives to traditional postsecondary pathways?

Are innovations in technology enhancing or lessening opportunity gaps for disadvantaged students?

How can technology provide more equitable access to education?
How can technology create educational alternatives to traditional education for students and communities in need?

Related Events